Dental Insurance and How It Works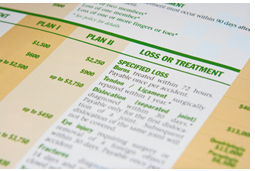 For many of us, the new year means a new dental insurance plan. Having and using dental insurance is important, but you may also find it difficult to understand your policy. You may be confused by maximums, deductibles, exclusions, networks, and waiting periods when it comes to dental insurance policies.


What is Dental Insurance?

Individuals can obtain dental insurance to pay for their dental treatment. In general, dental insurance plans cover preventive care such as routine exams, x-rays, and cleanings. Additionally, most plans will cover dental services like root canals, fillings, crowns, extractions, and sometimes orthodontics. If you choose the right plan, you will find out how much you will have to pay, how much the insurance company is responsible for, and even which dentist you are able to go visit. You should know your coverage so you can take advantage of your benefits and recognize your responsibilities.


How Does it Work?

Once you find a dentist, you'll likely want to know how much you will have to pay for dental treatment. It depends on the specifics of your plan. The "benefit year," set up by most plans, determines when benefits can be used. You will usually be expected to pay a certain amount based on the amount of dental insurance you have. A payment request will be sent to your insurance company following your dentist visit. The process is called a claim. With an EOB, or explanation of benefits, the insurance company explains how the claim was paid.

We know health insurance is difficult to navigate. Our offices work with dental insurance every day. We are able to help you review your benefits and guide you through how to use your insurance with us. If you have any more questions, please feel free to call us.