How Dental Insurance Can Save You Money in the Future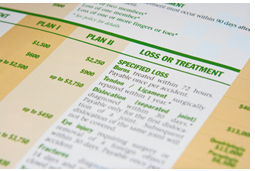 Many people don't know or realize that purchasing dental insurance affects your entire body and is designed to save you on the necessary dental care and that you can purchase that insurance as a stand-alone policy or, in a lot of cases, as part of your insurance plan and save you a great deal of money in the future.

No one likes to think about insurance or talk about it. The ins and outs can be very confusing. Dental insurance need not be confusing as it works much like medical insurance does.

Once you start paying your premiums, procedures such as checkups and other preventative care procedures are covered immediately. You'll need to check, but the more complicated procedures will need to have your deductible meet first. However, after that you will only pay a percentage of the cost and your dental insurance pays the rest.


Dental Insurance Can Provide You With Many Benefits

Purchasing full coverage dental insurance goes a long way in promoting oral health as today's dental professionals are focused on prevention. Saving money is a focus as dental insurance is inexpensive compared to out of pocket dental costs.

Insurance offers financial protection in case of those dental emergencies such as chipped teeth, or abscess's or broken crown's and protects dental insurance the whole body. It is now noted that over 90% of the body's diseases we face on a daily basis first show their signs and symptoms in the mouth and can also help be prevented with good general oral health care and hygiene.

If you are thinking of purchasing dental insurance and just don't know where to go or who to see. Please give our office a call. We have a lot of general information for you about what is available, what questions you should ask and information you should be getting to make an informed decision before you make a commitment to any one person or company for your dental insurance needs.